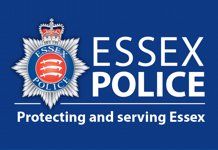 At Essex Police, we value difference.
That's why we have officers from all sorts of backgrounds in a variety of roles, who protect and serve the wonderfully diverse communities in Essex. Our officers are from military, retail, office and teaching backgrounds to name just a few.
Whatever their background, their skills have brought something unique and valuable to their role.
Everyday life for a police constable (PC) presents a new challenge, dealing with different situations and maintaining order.
The job isn't just about enforcement, you need to be able to build quality relationships and be the reassuring and caring face that every victim and witness needs. It's key that you are prepared for the unexpected but you also need to be able to remain calm under pressure.
Dealing with the range of different situations that we do means it can be tough at times but that's also what makes it exciting, and for every tough moment there are far more rewarding ones.
Joining our team means you'll be part of what our officers often describe as a policing family.
When you work with a group of like minded individuals day in, day out, walking shoulder to shoulder into difficult situations it creates a bond like no other. It is those shared experiences and the feeling of support that reflects the family dynamic.
We have over 300 job roles available in the Essex Police family and, if you decide being a Police Constable isn't for you, why not consider our Detective Pathway or joining as a member of staff?
To find out which role best suits you, and what you're eligible to apply for, please visit our website:
https://www.essex.police.uk/police-forces/essex-police/areas/essex-police/ca/careers/