DRUG EXPERT WITNESS (LIVERPOOL)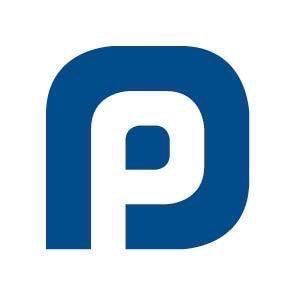 We are currently recruiting a Drug Expert Witness based in Liverpool.


Job Purpose
To classify, examine and value drugs to provide subsequent reports for criminal and civil proceedings. To ascertain forensic opportunities and provide interpretation on communications on the activities surrounding the misuse and sale of drugs


Principal Accountabilities
As force drug expert provide expert witness statements to support investigations including analysis of licit and illicit drugs, communications and language around drug misuse
Dry, weigh and examine Cannabis plants in order to accurately calculate the potential yields and provide expert evidence of these findings at court, and provide reports for investigations
Evidentially examine, weigh and value drug exhibits, subsequently providing reports and expert evidence of these findings to assist with civil and criminal investigations
Plan, manage and prioritise your workload in order to meet deadlines imposed by courts and investigation timescales
Understand the investigative process, CPIA and the gathering of information, intelligence and evidence in relation to both overt and covert investigations
Maintain awareness of local licit and illicit drug trends and identify possible sources of diversion of controlled drugs to the illicit market
Advise officers, the CPS, Barristers and other members of the legal profession matters relating the misuse of Drugs Legislation, this will include attending conferences and court and providing expert testimony.
Attend medical premises in relation to supervision and management of controlled drugs
Demonstrate an in depth knowledge of the controlled drugs market, including trends, commodities strategies, initiatives and equipment
Compile written reports, statements and expert testimony on the interpretations of language and communication around drug misuse in both overt and covert investigations.
Assist in delivering training as a Controlled Drug Liaison Officer (CDLO) and attend quarterly meetings with partner agencies to discuss, share and learn about current trends and issues around controlled drugs and their misuse
Knowledge & Experience
Must be willing to attend a one week residential Drugs Expert Witness Course in Kent.
Become a member of DEWVA (Drugs Expert Witness Valuation Association) and maintain this membership through continued professional development.
Take part in training around Cannabis at the Drugs Expert Witness Course in Kent, and continue this through continual professional development in order to gain competence and credibility in becoming an expert in identification, valuation and the compiling of reports around cannabis. Attend a week long Control Drug Liaison Officer (CDLO) course in order to become a CDLO.
Attend CPD events and become a member of the Association of Police Controlled Drug Liaison Officers.
Have current knowledge of illicit drugs to a level accepted by the CPS, by keeping up to date with legislation and trends. Must be able to collect, collate and disseminate data in a methodical manner and manage their workload.
Must possess excellent verbal and written communication skills. Proficient in the use of standard Microsoft Office applications and able to manage and administrate computer systems in order to undertake research, keep records and use police systems.
Hold a full current driving licence or be able to travel around the region using alternative transport.
Should have the ability to undertake risk assessments to ensure all work is carried out safely.
Experience of presenting evidence at court is desirable. Previous experience of completing investigations into offences relating to drugs supply .
An awareness of Controlled Drug Liaison Officer duties.
Apply online or contact Lucia De Felice on 07425757587 or email lucia@peelsolutions.co.uk or more information.